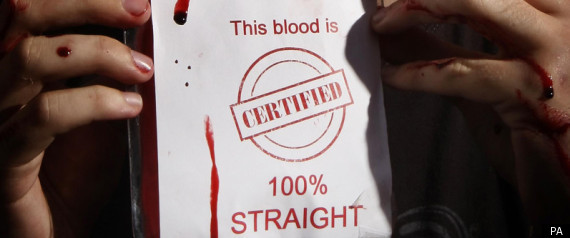 On Wednesday, Twitter officially announced all its employees will no longer donate blood until the Federal Drug Administration (FDA) in the United States lifts a decades-old ban that prevents gay and bisexual men from donating.
The FDA banned gay men from donating blood in 1983, after an AIDS epidemic. But recently, that policy has been criticized for being unnecessary and discriminatory.
Twitter decided to take a stand against this policy after a gay employee was turned away from a blood donation drive being held at its headquarters. That employee filed a complaint with human resources and Twitter decided to no longer host blood drives onsite after April 2015.
Besides boycotting blood drives, Twitter has also filed a public comment with the FDA and are currently promoting a petition to "stop discriminating and screen male blood donors equally."
Although the FDA proposed altering the lifetime ban to allow gay and bisexual men who have abstained from sex with another men for at least 12 months to donate blood, Twitter plans to continue boycotting until the restriction is completely removed and replaced by one determined by risky behaviour not sexual identity.
The United States is not the only country with this ban, although some countries have lifted theirs. Recently, China lifted its ban for lesbians only.
I think the question is: should a person's rights be sufficiently important to risk the lives of others and expose them to infections such as Hepatitis B, Hepatitis C and HIV amidst other infections? And is there a way for gay men to donate without risking the lives of others?
Answering these questions could be the key to solve this quandary.